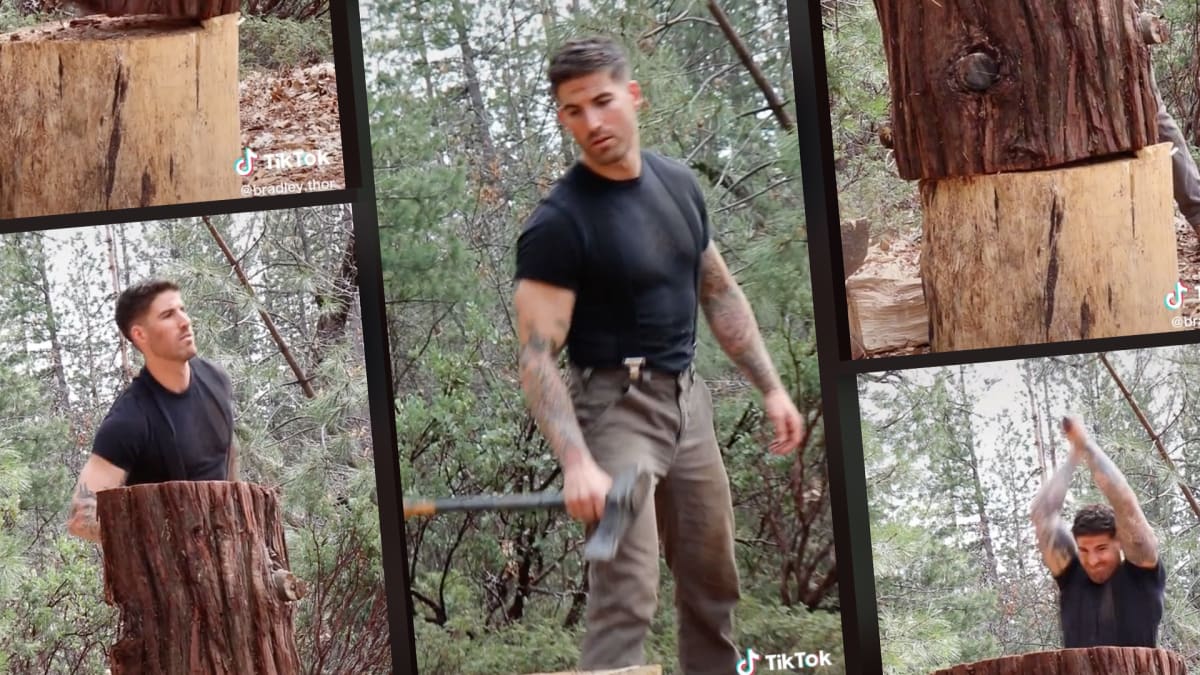 The divide between blue-collar workers has become more fluid with the rise of social media – if someone is handsome enough, certain physical jobs can help build an audience, monetize them, and bring in some serious cash.
One of the most visible examples is the logger turned entrepreneur, Thoren Bradley. In 2020, the 31-year-old began posting videos of herself chopping wood in the woods around Avery, California.
The aesthetic of seeing huge logs chopped up by a handsome guy quickly gained an audience and to date, Thoren's TikTok account has 5.7 million followers.
.