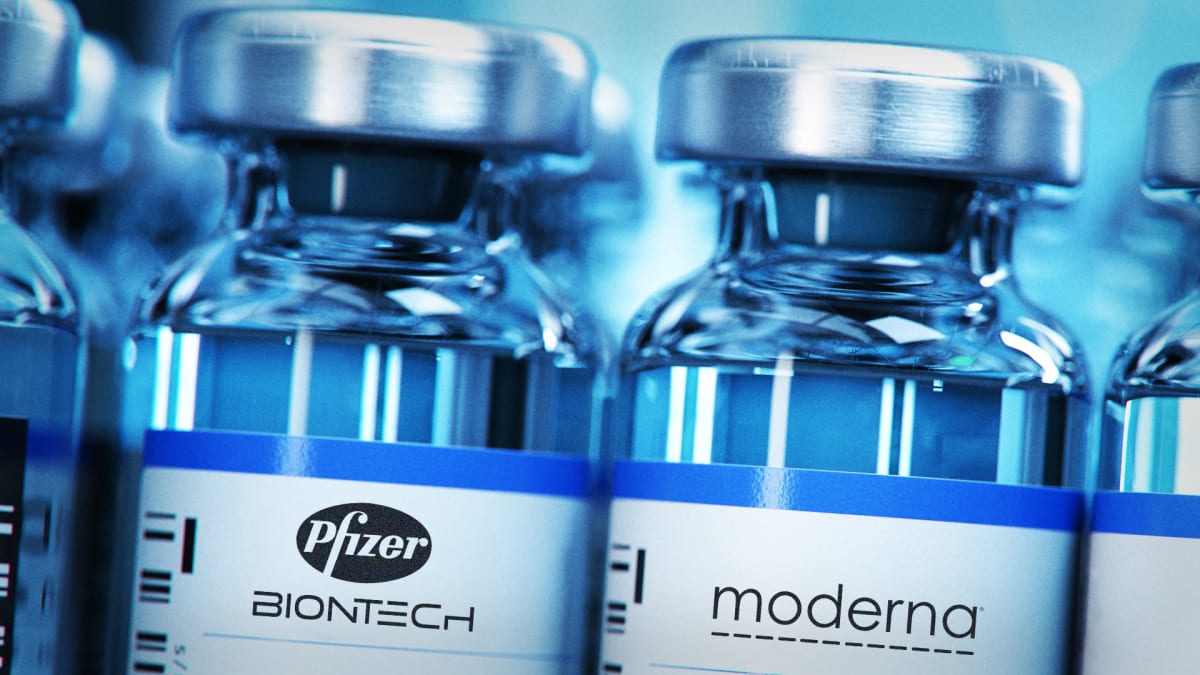 Updated at 10:28 a.m. EST
Pfizer (PFE) shares fell Friday after rival vaccine maker Moderna (MRNA) said it would sue the pharmaceutical giant, as well as its German partner BioNTech (BNTX) for allegedly copying his messenger RNA technologies.
Moderna said it will seek unspecified relief from both a US and German courts after it changes its pledge not to enforce patents related to its mRNA-1273 coronavirus vaccine, known in wealthy countries as Spikevax. The drugmaker said it expected Pfizer and Moderna to consider a "commercially reasonable" licensing deal as a result, but to date "have not done so."
.