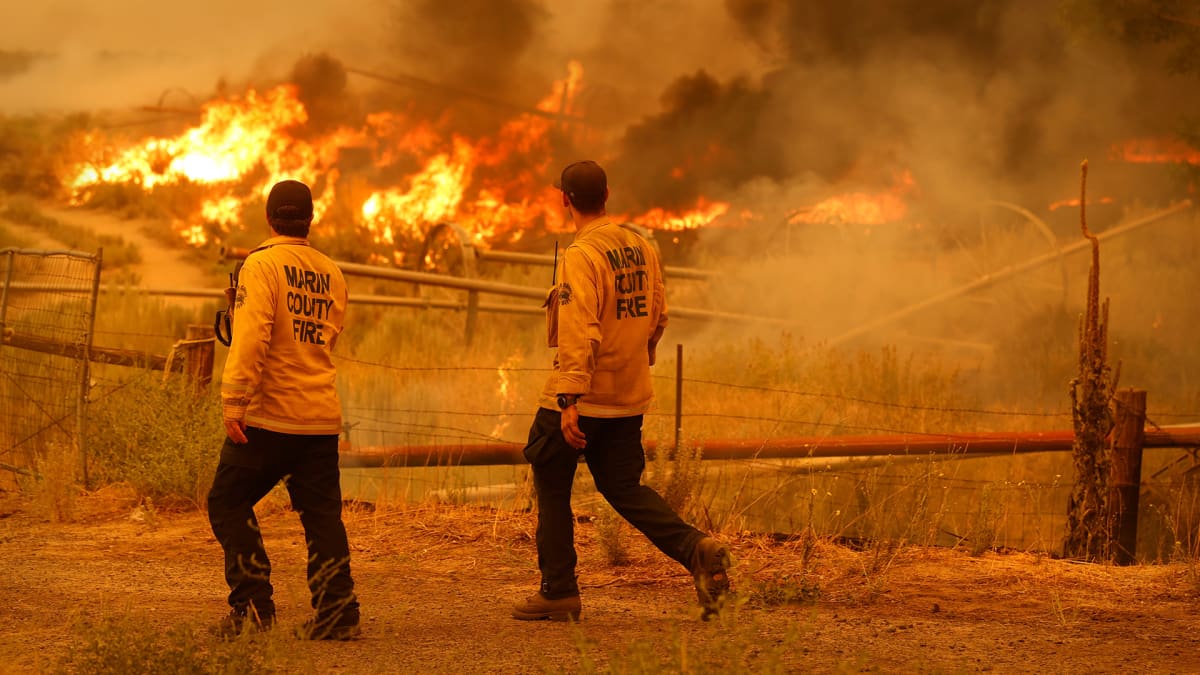 A rapidly expanding wildfire has left several injured, forced evacuations and closed off California's main north-south highway.
The fire started just as a severe heat wave, expected to last for several days, hit Southern California.
The Route fire, as it has been called by authorities, started around noon on Thursday, Aug. 31 near Castaic, about 40 miles northwest of Los Angeles, and initially burned about 60 acres, according to Cal Fire data.
By 7 p.m., the fire had increased in size without restriction to nearly 5,000 acres, more than seven square miles.
.