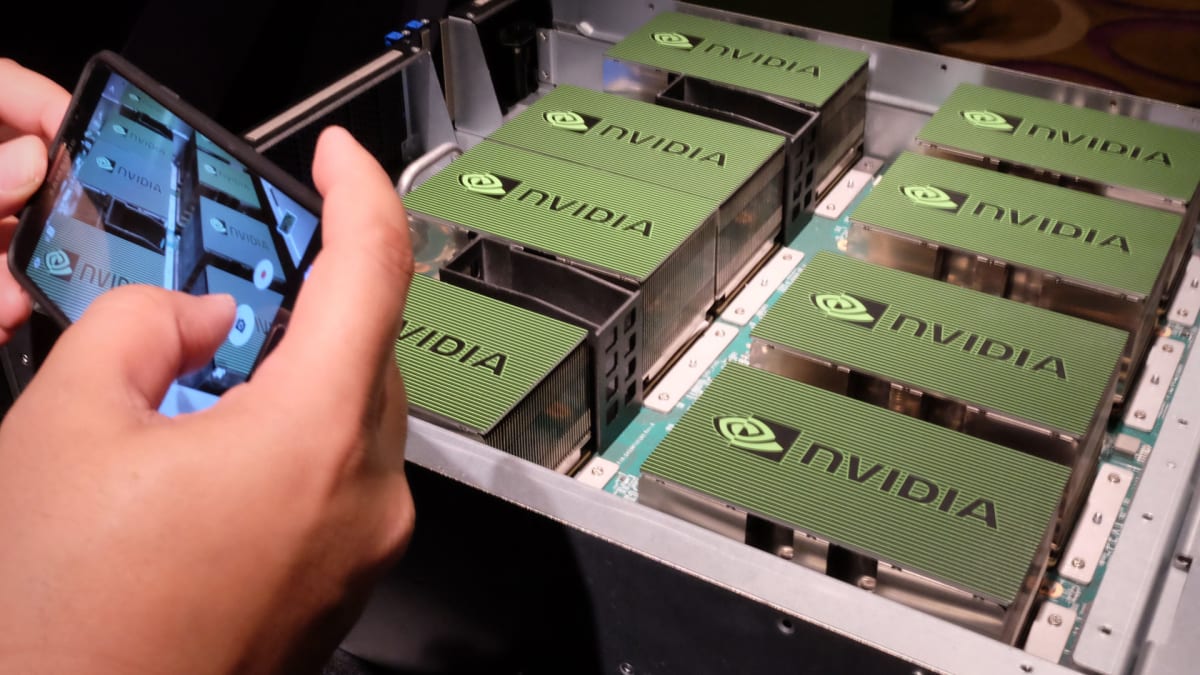 Nvidia Corp. (NVDA) Shares fell sharply on Thursday after the US government ordered the chipmaker to stop exporting artificial intelligence components to customers in China.
Nvidia said in its Securities and Exchange Commission filing late Wednesday that the government has imposed new restrictions on sales of its A100 and future H100 chips, which are also included in other Nvidia-designed data center products.
The chipmaker said it had made $400 million in sales — about 11% of projected data center revenue — from A100-linked products to China that could be scrapped if customers don't buy alternative products.
.