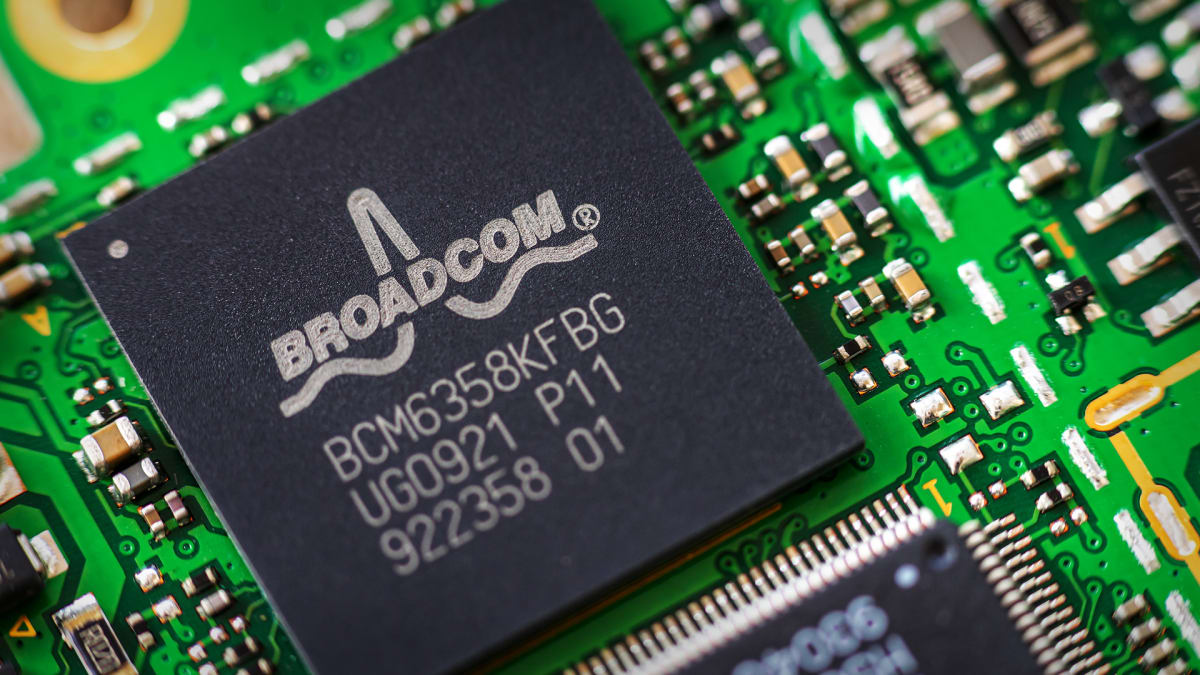 broadcom (AVGO) Shares moved higher Friday following the chipmaker's stronger-than-expected third-quarter results and a robust near-term outlook as corporate spending on broadband and IT infrastructure continues to drive demand.
Broadcom's adjusted earnings of $9.73 per share beat Street's forecasts by about 16 cents, while revenues were up 25% to an analyst's $8.464 billion. Broadband revenues rose 20% to $1.1 billion as Apple (AAPL) helped wireless revenue soar 14% to $1.6 billion.
The group's semiconductor backlog grew 24% from the previous quarter to $31 billion, and with broader exposure to growing markets such as data centers and networking equipment used in hybrid work environments, Broadcom said it sees demand for infrastructure that is "still very large" " compared to markets such as gaming and smartphones.
.