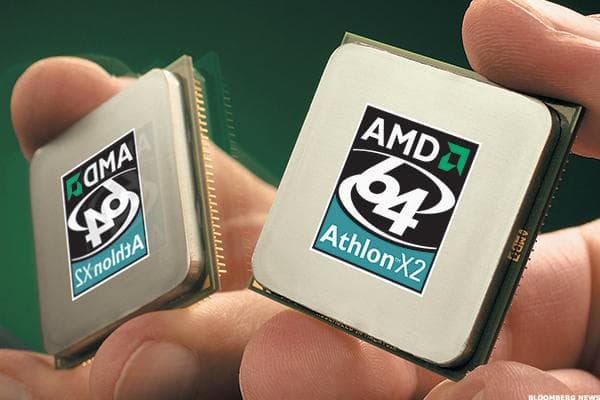 Updated at 5:20 PM EST
Advanced micro-devices (AMD) posted slightly weaker-than-expected third-quarter results on Tuesday and a softer forecast for year-end chip sales amid dwindling demand for PCs.
Shares of the chipmaker rose, however, as investors looked to see solid gains from data center and game sales that offset and perhaps isolated weakness in the PC division.
AMD said non-GAAP earnings for the three months ended Sept. 24 were 67 cents per share, down 8% from the same period last year and just below Street's consensus forecast of 68 cents per share.
.