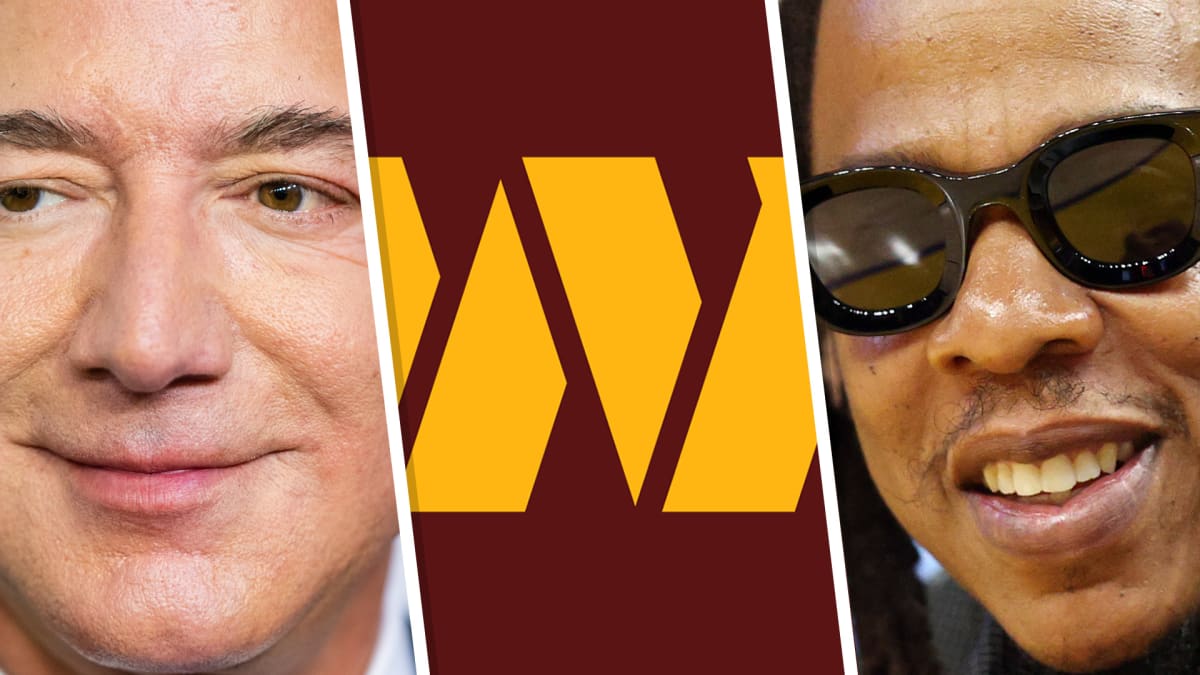 Jeff Bezos, founder and executive chairman of Amazon, may be exploring bidding on the National Football League's current most available team.
A source close to Bezos said the billionaire is "looking to buy the Washington Commanders". Current owners Dan and Tanya Snyder announced on Nov. 2 that they were exploring options to sell all or part of the stake in the team.
The source told People magazine that Jay-Z may also be interested and that Bezos' bid for the team could "come in partnership" with the rapper and producer, who previously held an interest in the Brooklyn Nets professional basketball team.
.