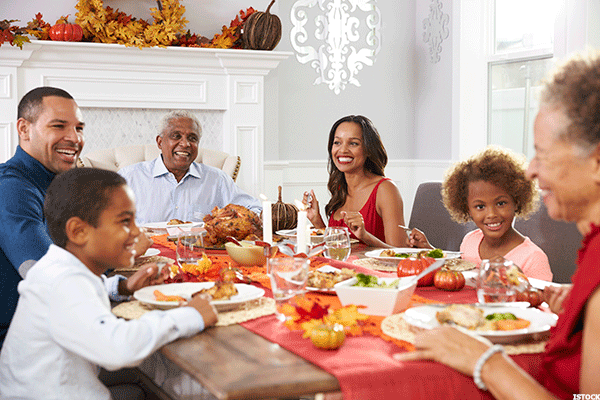 As prices continue to rise for everything from groceries to travel and the holidays draw closer, many families are wondering if they can afford to host a Thanksgiving dinner.
A recent survey found that nearly 2 or 5 (38%) of people had decided to cut spending on their Thanksgiving spreads because of inflation. So if you're planning to attend a party, expect less cornucopia than usual.
And that's if you're celebrating — a recent Bankrate survey of 2,455 adults found that 8 out of every 10 planned to change or forgo their travel this year because of rising travel costs.
.