.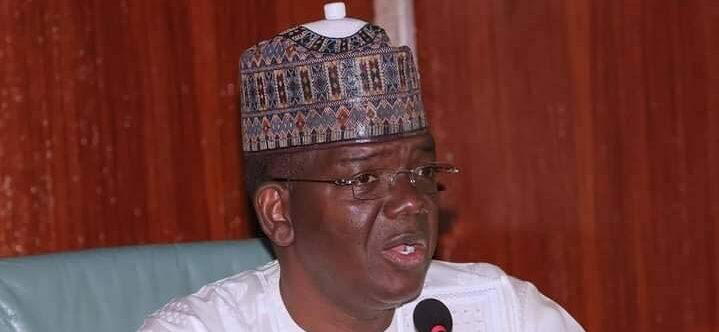 Governor Bello Matawalle of Zamfara inaugurated his re-election campaign in Kaura Namoda Local Government on Wednesday amid a huge crowd, promising to fully address the more than a decade of insecurity in the state.
Matawalle, who was supported by all of the state's former governors at the campaign kick-off, pledged to create more employment opportunities for youth and women to tackle poverty in the state.
He said that if reelected in 2023, he would turn the state into a favored investment destination with massive infrastructure, among other development moves.
The governor, who was thrilled at the grand reception by the huge throng of supporters from all over the state, vowed not to let the people down.
Matawalle said he was impressed by the support and rallying with one voice among Zamfara's political class.
He said the achievement of bringing together all former "political warlords" in the state to board one ship was a step toward lasting peace and a path to meaningful development in the state.
The governor pledged to consolidate peace in the state and spread development projects across all communities if elected for a second time in 2023.
Matawalle praised the people of the state for assisting his government during the hard times and fighting against banditry and kidnapping, among other crimes.
The governor applauded what he described as "political gladiators of Zamfara who witnessed the epoch-making event that shook the entire city of Kaura Namoda and its environs".
Former governors Ahmad Sani Yarima and Mahmuda Aliyu-Shinkafi called on supporters to vote for continuity for the All Progressives Congress, APC.
They told the crowd that all the projects and programs started by the Matawalle government would be completed and new ones would be started if he is re-elected.
They both praised Matawalle for including everyone in the APC fold, even as he eventually took over the party's machinery in the state.
Former Governor Abdulazeez Yari and Chairman of Matawalle's Re-Election Campaign Board called for full support to ensure Matawalle's return to support his laudable programs.
He said that for the first time, the entire political class of Zamfara had united to support Matawalle's re-election.
Yari advised supporters to vote the APC back in the state, adding "the current situation in Zamfara called for a return to the 1999 situation where the political class spoke with one voice."
The post Matawall pledges to tackle uncertainty and create more jobs appeared first on Vanguard News.