.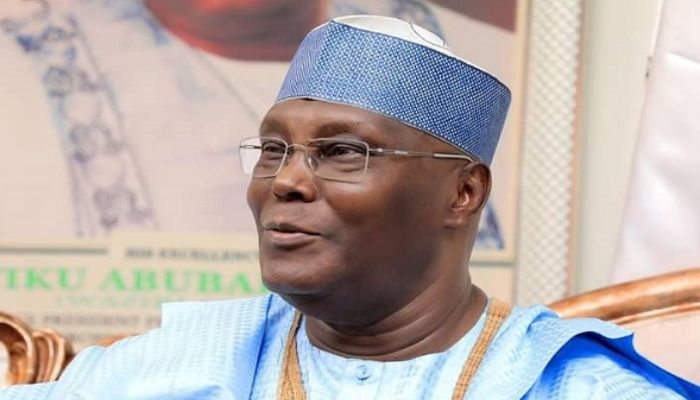 By Dennis Agbo
The Labor Party has said that the presidential candidate of the People's Democratic Party, PDP, Alhaji Atiku Abubakar considers the southeasterners to be fools, noting that there is no better way to describe his recent statement in Awka, Anambra state, than insensitive .
The Labor party said that at a time when Nigeria is on the brink of division caused by nepotism and dominance of a particular region in governance and the desire for unity and equality, Atiku chose to offend Ndigbo directly on their home front.
The party said that Atiku asking Ndigbo to vote for an extension of the Northern-Fulani-Muslim ticket, while the Igbo have yet to test the presidency since 1999, while the North has been in charge for a decade, is a mockery of the highest degree was. adding that the kleptocrats at their own game always want to mislead their supposed targets with rhetoric fraught with tricks.
The party's national vice-chairman (South-East), Chief Innocent Okeke made the remarks in a statement Thursday.
Okeke said Atiku is applying the old and antiquated political tricks on Ndigbo which cannot work this time because the people of the Southeast are awake and tired of playing second fiddle in a country where they are a major stakeholder.
Okeke stated that even though a northerner, President Muhammadu Buhari will finish eight years in Aso Rock next year, Atiku had any kind of integrity, he would not have been fighting for the presidency let alone votes from the south and Ndigbo in particular .
Okeke said: "If Atiku was not in charge of Ndigbo, as he usually does, if he believes that he is the springboard for Ndigbo to take their rightful place, then why is he still in this presidential race? He claims to be a unifier while defiling equality which is the most powerful unifying factor in Nigeria.
"Funnily enough, Atiku is one of those who designed the rotation deal in 1999, and he saw it go around and now it's Ndigbo's indisputable turn. Why does he want to change the goal post in the middle of a game? This is not acceptable. "
He recalled that regarding the principle of rotation and zoning arrangement that has been established, no southerner and no Igbo man opposed Atiku and Buhari, who are both from the north, and emphasized that it was a battle between a northerner and another as the south. watching patriotically from the sidelines.
"Since the south and south-east are right on their turn, why is Atiku fighting and coming east at the same time with the intention of insulting and mocking them?
"Ndigbo has contributed and continues to contribute to Nigeria's current unity and success and is committed to maintaining a united Nigeria. There is unrest over Nigeria's reluctance to embrace equality. Any semblance of unity that exists is driven by Ndigbo, the only tribe that goes anywhere and builds a house. That's why it was insulting to tell such people that you are their springboard to the presidency.
"Igbo wants to become president because they want to restore Nigeria damaged over the years. They have presented one of their best whose positive results as governor are overwhelming.
"While we look forward to a new Nigeria born of reality and faith, no one should take seriously these elements that have been the architects of Nigeria's problems.
"You can't go to Kaduna and reveal that the average Northerner won't vote for a president from the South, repeat that the average Northerner won't like to vote for Igbo or Yoruba, and then come to Awka and say you're a springboard. Who do you want to cheat?
"Atiku should be advised to withdraw from the presidential race, work on himself and dispel the old conspiracies he and his cohorts have used to instill hatred and division in their youth. This is the only practical way to be a unit," Okeke advised.
The post Atiku plays old tricks with Ndigbo – Labor Party appeared first on Vanguard News.