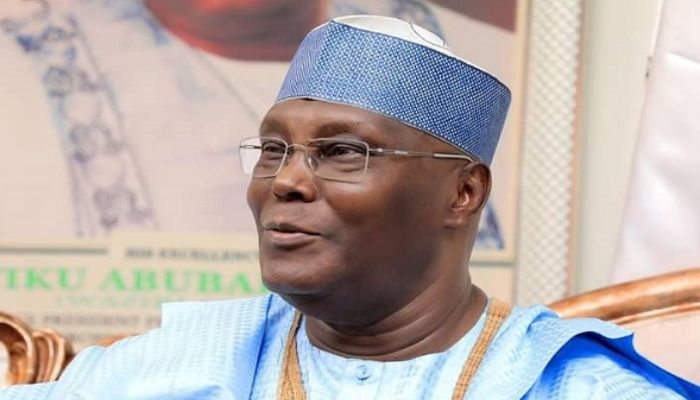 John Alechenu, Abuja
The Atiku/Okowa presidential campaign organization has assured Nigerians that the season of fear unleashed on Nigerians by the All Progressives Congress (APC) will soon end when the People's Democratic Party (PDP) presidential candidate Atiku Abubakar is elected and sworn. in office on May 29, 2023.
This was stated in a statement signed by Atiku-Okowa presidential campaign spokesman Kola Ologbondiyan on Saturday in Abuja.
He said: "The campaign notes with grave concern how hard-working, industrious and resilient Nigerians, who exert themselves with great sacrifice in their various vocations, have been impoverished by the inability of the APC government to deploy the right policies that will protect our citizens. will enable them to reap the benefits of their efforts.
"That will soon be a thing of the past under Atiku Abubakar, who has already established a strategic blueprint for economic recovery that will boost and support productivity, employment and business opportunities in large, medium and small companies across all critical sectors of the world. economy.
"Atiku Abubakar's blueprint for economic recovery, which will be guided by international best practices in the services and manufacturing sectors, will also ensure rapid infrastructure development, a crash in the cost of essential goods and services and a rapid rise of the purchasing power of citizens.
"Our campaign therefore urges Nigerians not to despair, but to approach the new year 2023 with stronger optimism, especially in their efforts to get Atiku into office on February 25, 2023.
"The Atiku/Okowa Campaign salutes Nigerians for their massive and unwavering support and urges them to continue to provide further support to the PDP and Atiku Abubakar as they continue in that spirit to vote for Atiku Abubakar and by their voices remain until the end.
"Our campaign assures Nigerians of a rewarding 2023 under the leadership of Atiku Abubakar as president on May 29, 2023."
The post Our Collective Suffering Will End Soon, Atiku/Okowa Tells Nigerians appeared first on Vanguard News.