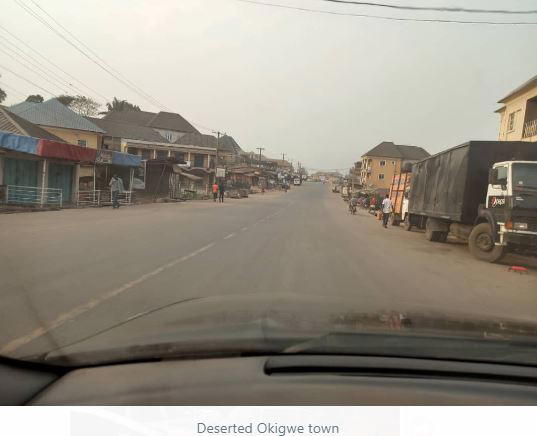 . Enugu-P'Harcourt highway blocked
. Motorists, commuters complain
Through Our reporter
The town of Okigwe was virtually deserted on Saturday, December 31 after reports of a clash between unknown gunmen and security officers.
The town was virtually deserted as residents fled in different directions.
The Enugu-Port Harcourt expressway was blocked at the Limca connecting axis of the dual carriageway, forcing vehicular traffic to be diverted via the Ubahu/Okpara Road/Ogii route before connecting with the expressway towards the Umualumoke/Ezinnachi axis.
Vehicles traveling on the highway had no choice but to wander through the communities to connect to different locations of their destination.
It was a bitter experience for travelers as they had to deal with the inconveniences caused by the disruption of traffic flow on the highway.
The Ogii/Umuualumoke intersection of the highway was almost chaotic as vehicles coming from the Enugu side struggled to reconnect to the highway, while vehicles coming from the Umuahia side also struggled to get off the highway to deviate to stay out of trouble.
Details of the collision were still sketchy at the time of the filing of this report, but a strong military presence was noted around the highway, especially at the Ihube interchange.
The post Tension in Okigwe as unknown gunmen, security officers clash appeared first on Vanguard News.