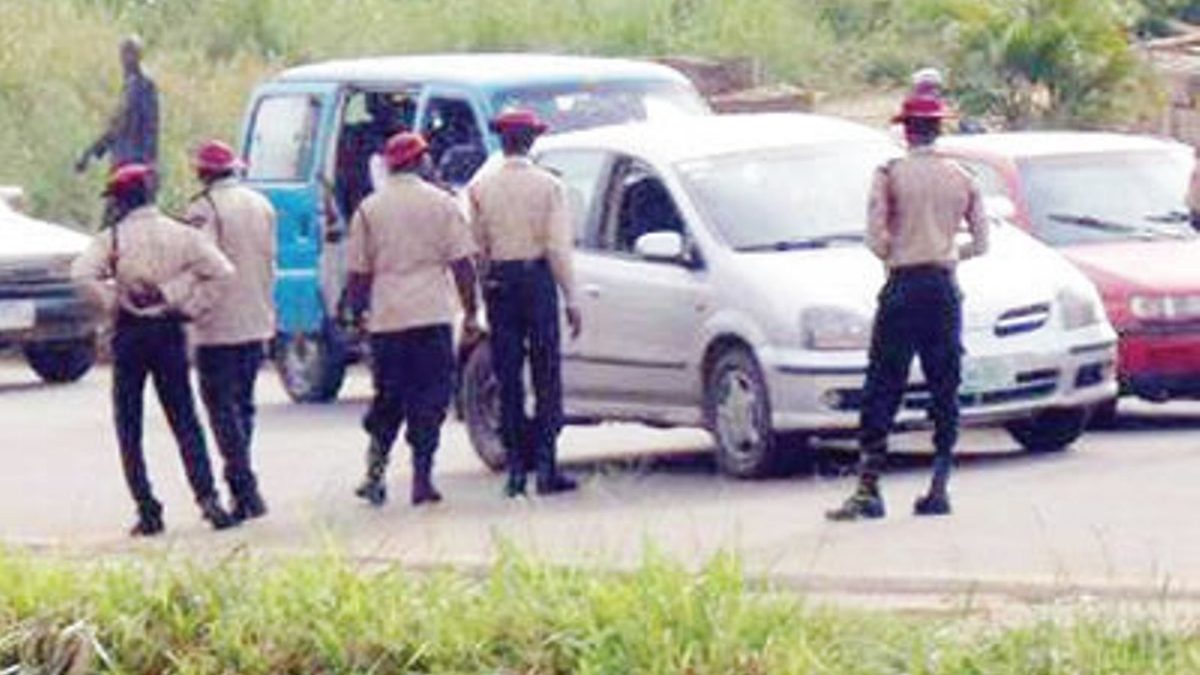 By James Ogunnaike, Abeokuta
The Federal Road Safety Corps (FRSC) has announced that as many as 339 lives have been lost in various traffic accidents in Ogun state from January to date.
FRSC State Sector Commander Mr. Ahmed Umar,
revealed this during a special intervention awareness campaign on gridlock and crash susceptibility, held at the ConOil intersection Magboro axis on the Lagos-Ibadan highway.
Umar stated that there were 935 road accidents recorded across the state, saying the accidents claimed the lives of 339 people, while FRSC rescued 2,359 others with varying degrees of injuries to nearby hospitals.
The FRSC boss warned
motorists against speeding and dangerous driving and said many accidents could be avoided.
The sector commander expressed concerns about the management of speed after construction along the Lagos – Ibadan highway.
He explained that there was more cooperation between FRSC, police, army and NSCDC to curb route violations, undisciplined lanes and other traffic violations on the Lagos-Ibadan highway.
We are also proposing strategic activities to the Ogun State Government, including regular driver training in 2023 to promote traffic compliance and minimize accidents.
"While ongoing reconstruction work has reduced the speed limit between Ibafo and Kara/OPIC, violation of the route, especially by motorcyclists, is a major cause of accidents along this section of the highway," he said.
Umar urged motorists to abide by the speed limits, while he also called on motorcyclists not to use the highway and to adhere to the 50 km/h speed limit along slip roads.
"All motorists are urged to avoid using drugs and alcohol before and while driving and to rest for at least 30 minutes after every four hours of driving.
"We have also started joint patrols with NDLEA to arrest motorists driving under the influence of drugs or alcohol.
FRSC RS2.2 Zonal Commander Peter Kibo, represented by Deputy Corps Marshal Mr. Lasisi Ogundele, said the challenges we encountered were mainly okada drivers and vehicles going against traffic.
He also stressed that some pedestrians who do not use the pedestrian bridge also cause traffic accidents.
He advised drivers not to drink before and while driving, adding that it was important to refrain from such acts.
In her remarks, the state's federal controller of roads, Ms. Forosola Oloyede, said the sensitization would improve safety and reduce carnage on the roads.
She advised motorists to drive within the speed limit and told them to drive carefully and be mindful of other road users.
The post 339 killed in traffic accidents in Ogun – FRSC appeared first on Vanguard News.