.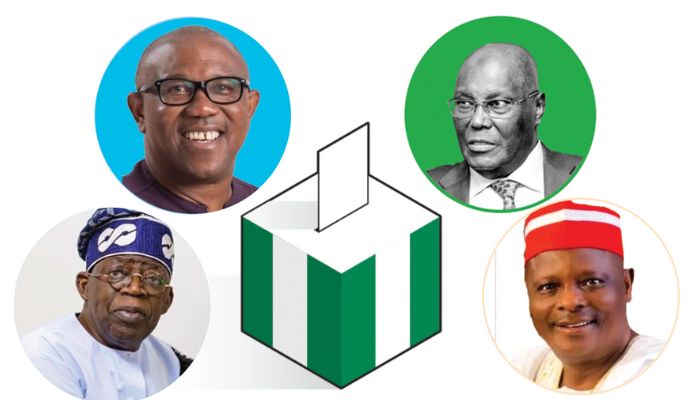 The Global Initiative for Food Security and Preservation (GIFSEP) has expressed concern about the under-representation of climate change impacts in the 2023 election campaigns.
The NGO therefore called on Nigerians to vote for candidates who have a climate action plan.
The executive director and team leader of GIFSEP, an NGO, Mr. David Terungwa, said this while speaking to the News Agency of Nigeria (NAN) in Abuja on Sunday.
Terungwa, a climate change expert and an activist for the Climate Justice Coalition, gave reasons why Nigerians should vote for candidates who understand climate change in the 2023 election.
He said climate change was critical to the survival of democracy and sustainable development, adding that it was also life's crises.
He says climate change has so far been underrepresented in the campaigns leading up to the 2023 general election.
"It will be a dangerous mistake if we elect climate deniers.
"Climate issues are too important to be left to deniers. This is because climate change is the defining problem of the world today.
"That is why we are calling on citizens, especially those in communities affected by climate change, to ensure they collect their permanent voter cards (PVCs) and look beyond empty campaign promises.
"Nigerians should not use any form of inducement to vote for candidates who understand climate change and have a climate action plan.
"We are all affected by climate change. Our country is very vulnerable to climate change," he said.
Terungwa recalled the recent floods that killed more than 600 Nigerians, displaced millions of people and washed away hundreds of farms and farmlands across the country.
He said the problems would continue in frequency and scale if the current trend could not be reversed to build climate resilience.
"Given the impact of climate change on our lives and economy, there is an urgent call for Nigerians to vote for climate," he added.
The executive director said the organization had reviewed the manifestos of some political parties, adding that the result was on the ballot for a climate web page
He said the climate action plan of political parties and their candidates should be for those elected to have the power to shape a clean, green, low-carbon future for future generations.
"We need a president who shows Nigeria's commitment to climate action and invests in renewable energy sources.
"This must happen at the same time as moving away from fossil fuels, implementing an energy transition plan and much more.
"The implementation of the climate law is necessary to put us on the road to net zero. This should be supported by increased government spending on urgent green projects.
"These will range from the energy transition plan, investments in renewable energy, increasing clean public transport to improving the conservation of biodiversity.
"This investment needs to be increased even further over time," he said.
Terungwa said investing more would reduce the huge economic and social costs compared to procrastinating, but it should also bring many other important benefits.
He said Nigeria needed a president who would form a new government that would see the incredible potential of investing in a new green economy that would create jobs, new skills and climate resilience.
He urged Nigeria to vote for the party that has the power to stop projects that threaten climate and wildlife.
According to him, the next government should not carry out projects that trap us in carbon emissions for years to come.
"The government should implement such projects, including abolishing fossil fuel subsidies, a coal-free Nigeria and ending gas flaring.
"These are risky, bad for climate and nature and often have a poor price-quality ratio.
"They should be phased out as soon as possible while supporting workers to retrain for positions in sustainable industries such as renewable energy," he said.
"That's why we should vote for the climate; we will vote for climate, because a vote for climate is a vote for food security. A vote for climate is a vote for sustainable energy.
"A vote for climate is a vote for a healthy environment, a vote for climate is a vote for equality and fairness.
"The action that will ensure food security, more social equality, better well-being, healthier food, improved water quality, better flood control and better access to nature," he said.
The post Climate Change Underrepresented in 2023 Election Campaigns – Expert appeared first on Vanguard News.