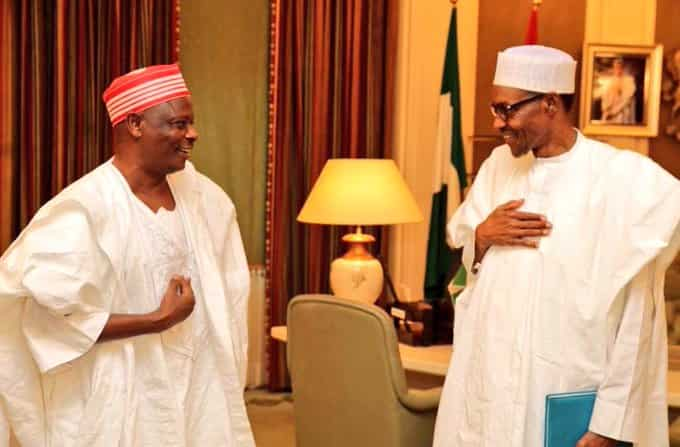 President Muhammadu Buhari said New Nigeria People's Party NNPP presidential candidate Senator Rabiu Kwankwaso presented him with an armored vehicle donated to him by the former governor of Kano.
Said SUV armored vehicle helped him survive a deadly attack in Kaduna state in 2014, according to Buhari.
Also Read: Kwankwaso's armored vehicle gift saved me from Kaduna bombing, 2014 – Buhari
Buhari stated this in his documentary titled 'Essential Muhammadu Buhari'.
He said, 'I think Kwankwaso was generous. He gave me an armored Land Rover vehicle. He told me to use it because he believed the contest I was doing involved people trying to eliminate me.
"I was on my way to Kano from Kaduna in that jeep and a vehicle wanted to overtake us but my escort stopped them and they detonated the bomb.
"When I looked, I saw pieces of people. None of us in the vehicle were injured. But somehow I saw blood on me because of the number of people killed by the bomb outside," said Buhari.
Recall that Buhari escaped unharmed in the blast that took place in the busy Kawo market area of ​​the city, while three of his security staff were injured and rushed to hospital.
According to an aide to President Buhari, the bomber, riding a Toyota Sienna vehicle, rammed into Buhari's convoy and detonated the explosive-laden vehicle.
While Buhari survived the attack, his vehicle, a Toyota Land Cruiser and another behind it were badly damaged.
The post Armored SUV: Kwankwaso was generous to me – Buhari appeared first on Vanguard News.