.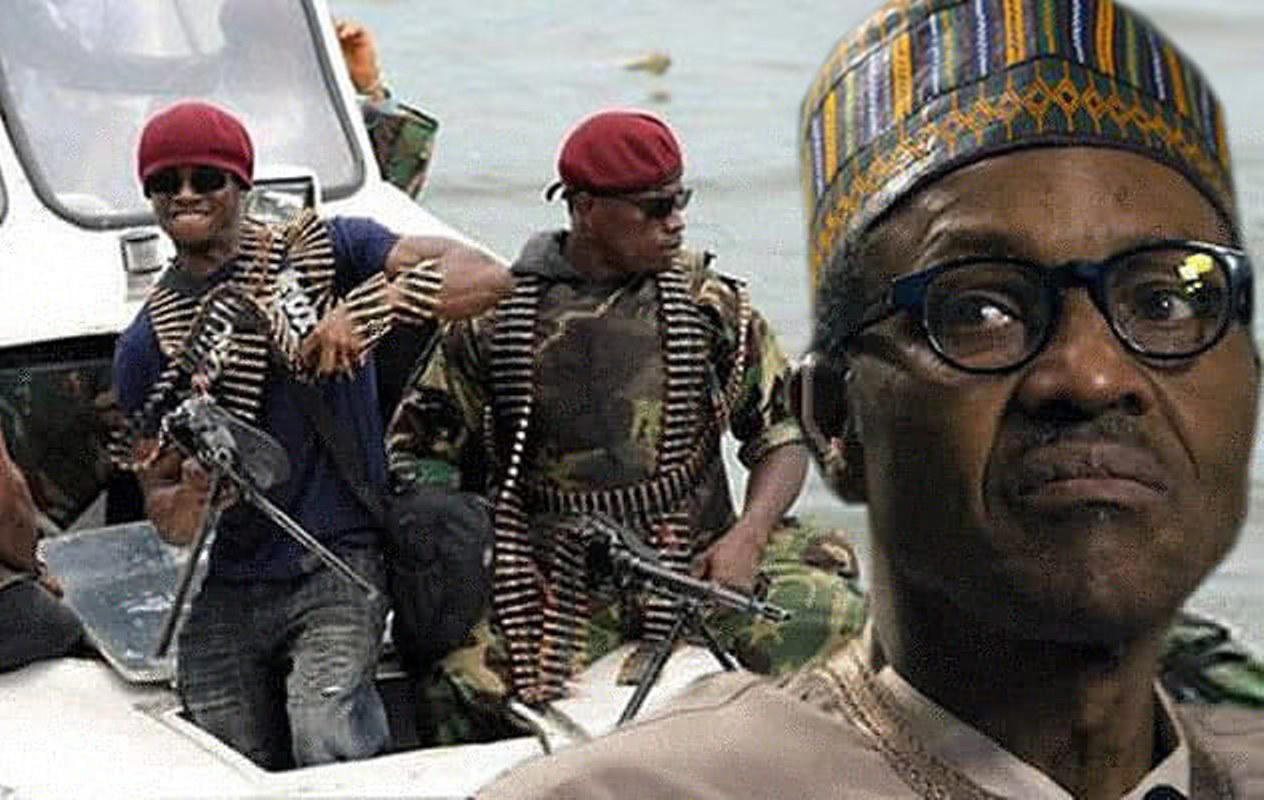 An ex-militant group, Isourhobo Bombers, has issued a seven-day ultimatum to the Federal Government of Nigeria to rectify what it described as a discriminatory security oversight contract awarded to some individuals without resorting to ex-militants in the countries of Isoko and Urhobo, namely: OML30 and OML34.
The group led by ex-agitator, Major General Titus Deadman disclosed this in a statement to Vanguard, adding that the FG has been deceiving the youths of the Niger Delta region for too long and the time has come for them to face their fate. take. in their hands.
General Deadman urged the federal government to award them the Pipeline Surveillance Security Contract in their respective fields within seven days of his statement, insisting that "the current contract award is discriminatory and totally unacceptable to ex-militants of Isoko and Urhobo extractions. "
"Also, the FG must end gas flaring in both Isoko and Urhobo countries, a development," he noted, "no longer in developed climates, but that government in Nigeria has continuously paid lip service to ending what he described as dangerous flaring."
According to him, "An ex-militant leader, who was sent to trick them into stopping the Niger Avengers in 2016, is on their wanted list of the group for allowing himself to be used by the FG to target the youths of the two nationalities. to mislead. "
Deadman said, "All oil exploration activities in Isoko and Urhobo would be disrupted if the government did not heed this call.
'Don't push us back to the trenches again. Our condolences go out to those oil workers who may choose the path of resistance to this ultimatum. Revoke this guard contract and re-award it evenly. To be forewarned is to be armed," Deadman said.
The post Pipeline Surveillance: Ex-Militant Group Asks FG To Review OML 30, OML 34 Contracts appeared first on Vanguard News.