.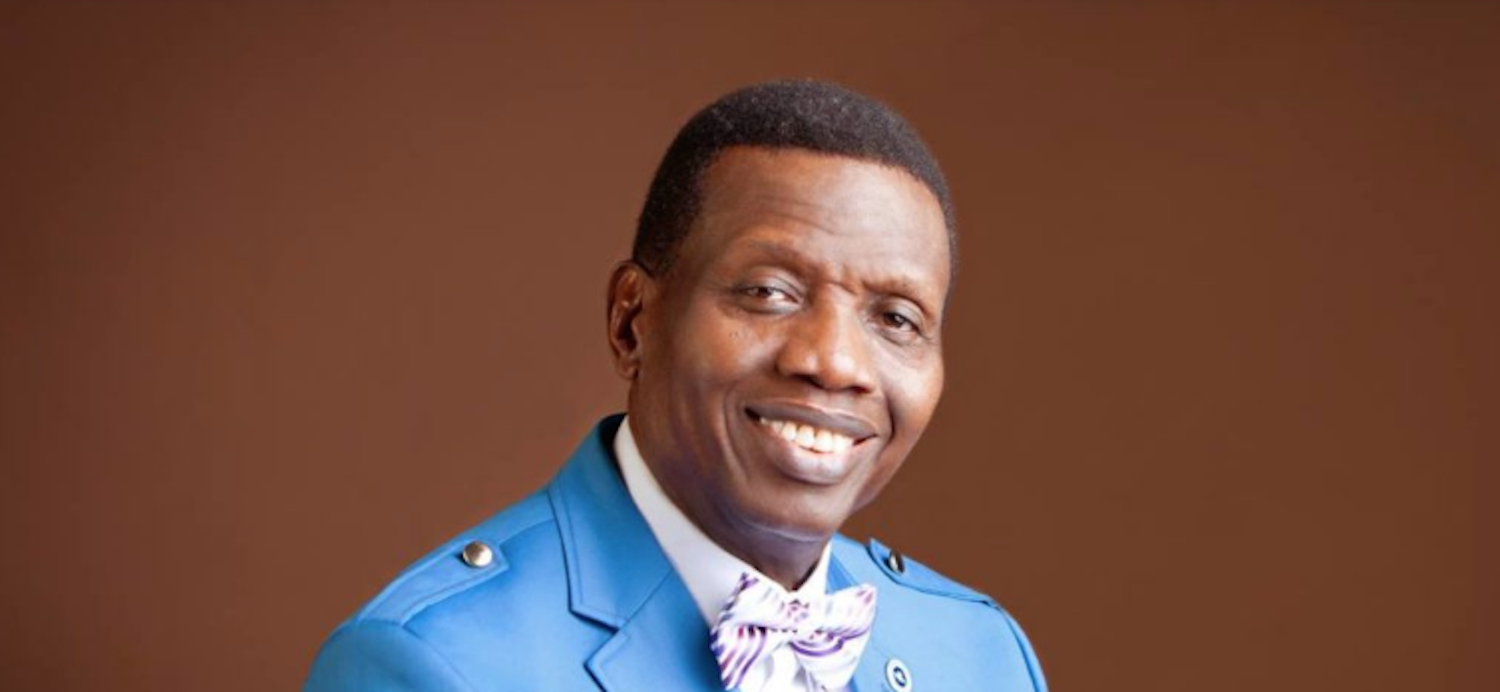 ….Says that by God's grace Nigeria survived 2022
By Olayinka Latona,LAGOS
General Overseer of the Redeemed Christian Church of God, RCCG, Pastor Enoch Adeboye, said yesterday that God's grace and mercy have made Nigerians a smooth and peaceful transition to the year 2023.
Speaking at the Church's National Headquarters, Ebute-Meta, Lagos, Adeboye said at the New Year's Thanksgiving Service that it is worth celebrating that we have survived a series of challenges and crises in the year 2022.
He said, "If you don't thank God for 2022, He is waiting for you in 2023. You need God in every moment of your life.
"A lot of times you wait for people to celebrate you and they don't show up. I discovered that scriptural speaking is good for celebrating yourself. When we do something good in primary school, the teachers said: clap for yourself.
"It may sound strange to you and it did to me until I saw from scripture that we are to celebrate, even if we are to celebrate ourselves. Ebola came, I survived, coronavirus came, I survived, there are kidnappers, I survived. There are killers wearing police uniforms that I have survived.
"You may wonder why I should celebrate myself, and then dig through the Bible, the book of Genesis, and you see that you have lessons to learn from God. When He created He completed the work of the first day, no one was around to celebrate Him, He looked at what He made. He said this is good; no one to tell me, I told myself.
"The second day God said the same thing and on the sixth day when He created man, He said this is very good. And then he took a whole day off to celebrate."
Some balloons will deflate in 2023
Earlier, during the crossing service at the Redemption Camp, the cleric said the world will be relatively calm this year, adding that some balloons will deflate in 2023.
In his prophecies for 2023, he said, "The weather will be more erratic and will be very nice now in some places, but we trust in God it will be nice wherever we are.
"God also says the world will be relatively more peaceful this year. The greatest challenge of 2022 leads to your greatest testimony in 2023.
"In 2023, the Lord will speak peace to some troubled families.
"In 2023 there would be the restoration of lost glory for many people. Many troublemakers will lose the ability to cause trouble this year. Few balloons will deflate this year. There will be a certain transfer of wealth. In general, 2023 is a year with many opportunities."
The post Some Balloons Will Deflate in 2023 — Adeboye appeared first on Vanguard News.