.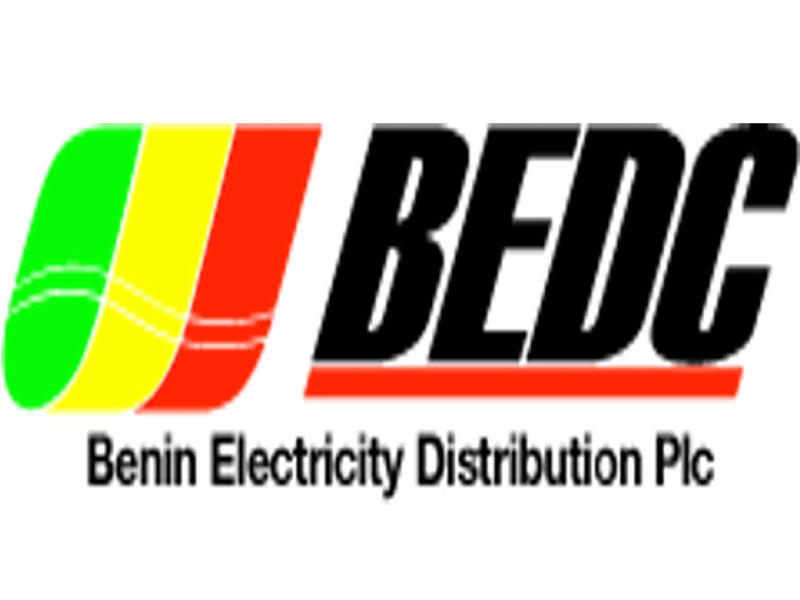 •Businesses are collapsing because traders can't afford diesel or gasoline
•Patanic monarch, residents blame BEDC; urging her to rectify the anomaly
•We do not repair damaged property—BEDC
By Chance Sunday
PATANI – DE Pere of Kabowei Kingdom, Patani, in Patani Local Government Area of ​​Delta State, HRM (Barr.) Peremobowei S. Erebulu, Aduo III, and his subjects have been complaining about the power outage in the kingdom for more than three years.
Lack of concern – Patan monarch
Aduo III, speaking to NDV, appealed to the Benin Electricity Distribution Company, BEDC, to rectify the anomaly without further delay.
He said: "The issue of power outages has not been easy for us here. We had a scarce supply earlier this year, but we haven't even had a flash of light since the flood. Now it is difficult to recover from the devastating flood and cope without electricity as we all know that the prices of diesel and petrol have increased from today.
"So it is very sad that we have been in blackout for months and it is crumbling businesses and the vibrancy of Patani, the seat of the kingdom's power and the headquarters of the Patani local government zone. It's even hard for the palace and small businesses to cope as everyone struggles to survive.
"Again, it is sad that BEDC's response to this situation has been very poor and they seem to be casual about our plight. The information I've gathered is that our people have even gone so far as to make proposals and have tried to help them resolve the lines of personal funds, but the response on their part has been very meagre.
"They don't seem interested in taking a step, even though we have repeatedly filed complaints with their Ughelli office.
"It is sad, but I would implore BEDC to investigate our situation and do the necessary. We had a similar challenge before a few years ago, and they intervened. We made an arrangement/agreement and they restored the electricity.
"This is another time for them to take the necessary action as this situation affects three local government areas in this part of the state. I beg BEDC to do what is necessary to restore electricity to my kingdom."
We smell foul play – Miriki, Chairman of the Light Committee
Similarly, Light Committee Chairman, Patani Local Government Area Chief Otis Miriki alleged foul play by BEDC in power supply to Patani and communities along the Ughelli-Patani line.
"When I was appointed chairman of the Light Committee last year, I worked hard with the help of Isaac Aguanah, the chairman of the local government council, who spent millions of naira to restore electricity supply to Patani after nearly four years of blackout. They restored electricity to Patani around December 2021.
"We actually had about three to four weeks of power that same month, during which the then head of the company was transferred and a new one brought in. Since then there has been no power supply to Patani except for three days around June 2022 after we had purchased a prepaid card of N530,000.00
"Now we have done everything possible to restore electricity to Patani, but to no avail. We attended a meeting organized by BEDC at their Ughelli office, where all community leaders along the Ughelli-Patani line were present, including Evwreni, Ohoror, Agoloma and Aven, among others.
"However, BEDC presented light bills owed to them by various communities in the amount of N21m, N22m and N24m, including when there was no electricity supply. We asked how the bills came about when there was no power, but BEDC didn't give a reasonable answer.
"Now the recent devastating flood has destroyed some parts of the power line and we have made all necessary efforts to restore the line, but the head of the engineer/company informed us that his hands are tied on the matter.
"We have made every effort to repair the line without success. Meanwhile, there is a constant power supply in Ughelli Township where he lives
"That is why I am calling on BEDC to replace the head of business for effective performance as we smell foul play in their Ughelli office regarding our situation here. We are also urging BEDC to recall to the site the contractor carrying out repair work on the Ughelli-Patani line."
Allegations are false -Ughwumiakpor, BEDC
In his response, a BEDC official, Engr. Ughwumiakpor, who described the allegations as false, said: "First of all, we do not encourage vandalism because everyone is supposed to protect government property.
"The conductor at Evwreni, along the East-West Road, has been stolen and the claim that I made no effort is false. The way forward is for them (consumers) to repair the destroyed property. We don't limit anyone to fix it. When they are actually ready to fix it, they should contract a certified contractor and notify us.
"As for the power line, there is an ongoing maintenance contract from the Ughelli Power Station to Patani, along the East-West Road, awarded by the federal government. It is not the contractor's job to replace the stolen conductor. The contractor stopped work on the line before the recent flood for reasons unknown to me.
"They are telling you half the truth, as I said before, the way forward is for them to repair the destroyed property in Evwreni," he added.
The post Delta Community, BEDC Ate Daggers Drawn Over Blackout appeared first on Vanguard News.