.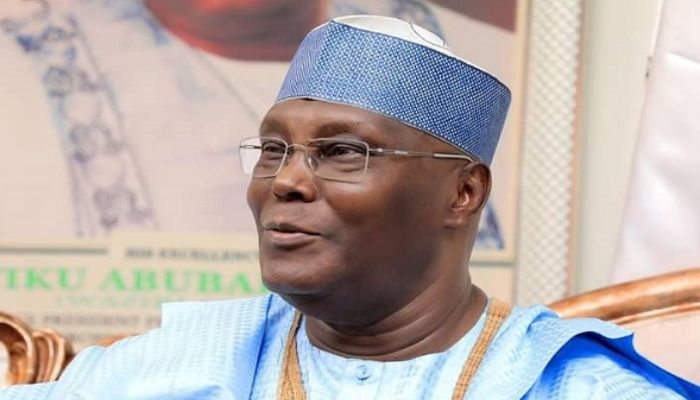 By Akpokona Omafuaire, WARRI
FORMER militant leaders from the Niger Delta region yesterday endorsed the presidential candidate of the People's Democratic Party, PDP, Alhaji Atiku Abubakar for the 2023 general election after a brainstorming session.
The group's approval of Atiku was contained in a communiqué signed by General Josiah Oyakonghan, aka Commander Oyimi, Chairman (MADND), Sokere Ekpos, Secretary General (MADND) and Freeborn Ochuko alias Pressure, PRO (MADND) in Warri , Delta State .
The strategic meeting that resulted in the adoption was held by members of the Movement for the Actualization of the Dreams of Niger Deltans (MADND) and former warlords of the defunct Movement for the Emancipation of the Niger Delta (MEND).
Read also
2023: Atiku wins presidential election without G5, Gbolarumi and others
The communique read in part: "At our meeting, held today, January 3, 2023, as an executive and members of the Movement for the Actualization of the Dreams of Niger Deltans (MADND) and former warlords of the defunct Movement for the Emancipation of the Niger Delta (MEND), met to assess the political situation in the country in general and to focus on the issues that have fueled our agitations so far, such as resource management, state restructuring, political inclusion, economic development and environmental challenges. Coming out of the meeting, we agreed that:
"Unfortunately, no sustainable progress has been made in addressing our agitations; therefore, we unanimously agreed to work for a president who has demonstrated commitment to these issues through his manifesto.
"As a result, we therefore supported the presidential candidate of the People's Democratic Party, HE Atiku Abubakar, who had shown more readiness for the plight and challenges of Nigeria, especially the Niger Delta region. A region that has been morally neglected and remains economically poor despite providing huge resources to Nigeria's economy.
"One of our criteria we met in approving Atiku Abubakar is that he was the first of all presidential candidates to personally choose a running mate of HE Senator Dr. Ifeanyi Arthur Okowa, Governor of Delta State; while others struggled to choose a running mate, they eventually submitted placeholders as running mates, a nomenclature that does not exist and is foreign to the laws of our country.
"And more importantly, a display of their lack of incompetence to get off the ground, even if they become president, for the last time they changed their placeholders to legal running mates; they were still struggling with their manifestos.
"On the other hand, Atiku Abubakar immediately nominated a running mate, with a clear document that speaks or offers solutions to the myriad challenges in Nigeria through his policy goal, or manifesto, titled: 'My Covenant with Nigerians.'
"Nigeria is at a crossroads; our country is on a precipice: Nigeria is not working today, and this has led to a series of unrest, existential threats and tensions. The issues troubling the Niger Delta, which we were an integral part of before former President Umaru Musa Yar'Adua declared a presidential pardon, were still unresolved.
"Issues of environmental degradation, political inclusion, resource management, restructuring and the region's economic development are conspicuously ignored by politicians.
"In all these cases, one of the other candidates has proposed a handover of power, a restructuring that will put the Niger Delta on the path of economic development and political integration.
"Indeed, Atiku has advocated restructuring and transfer of power way back in 2004, when it was very unpopular and not politically expedient for him to do so. And maybe this is something that all Nigerians have been clamoring for for a long time, which is why it's time to elect a President who is detribalized and has the resources and political will to achieve something that all Nigerians desperately want.
"Furthermore, among the other candidates, Atiku was still the first to declare his campaigns, while others were still fighting to kickstart their campaigns. These are symbolic signs that Atiku Abubakar has the wealth of administrative experience and the ability to traverse every part of the country to unite Nigerians and enshrine a national government of unity.
"Nigerians cannot afford to entrust the leadership of our country to people who are blatantly disobedient to the laws of the country and whose actions violate election law. As Nigerians, we must choose someone who has shown willingness.
"That is why we are using this medium to address all Nigerians, especially the Niger Deltans, Yorubas, Igbos and every other region that has engaged in restructuring to support and vote for Atiku Abubakar to meet our needs. Nigeria was due for restructuring and Atiku Abubakar is fully ready to restructure Nigeria." It added.
The post Ex-militants from the Niger Delta endorse Atiku for president appeared first on Vanguard News.