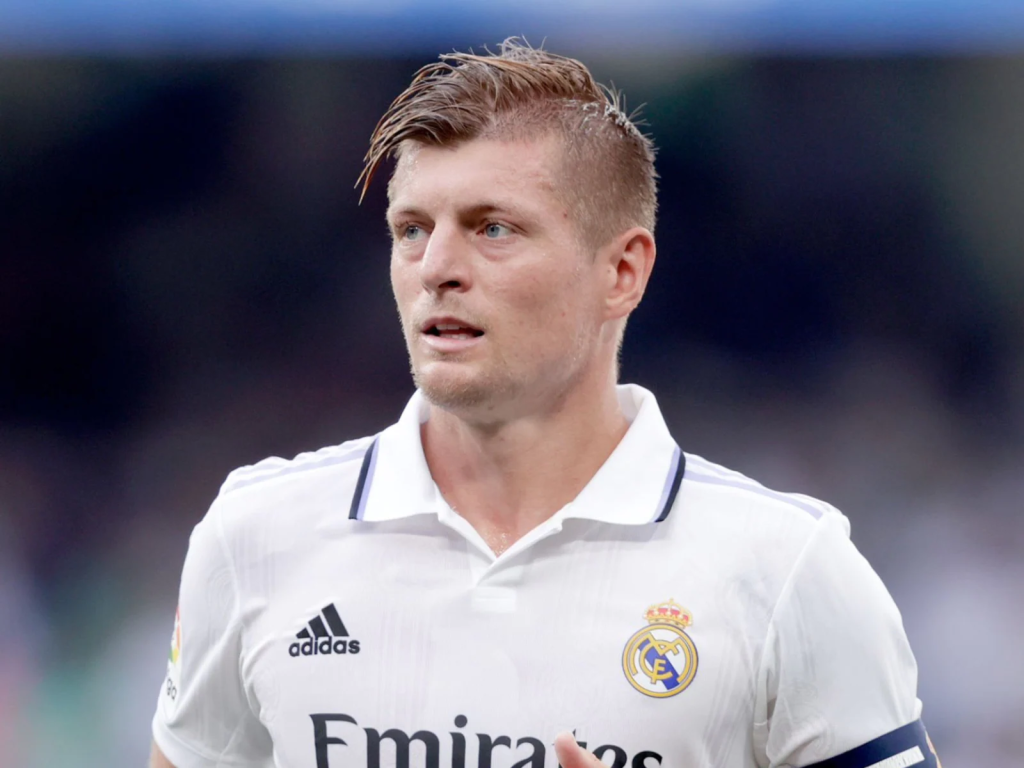 …Ancelotti assures fans of a new contract offer
By Adegboyega Adeleye
Real Madrid celebrates German midfielder, Toni Kroos, who turns 33 today.
Kroos has won 18 trophies for Los Blancos since joining from Bayern Munich in 2014.
The German midfielder joined Real Madrid in the summer of 2014 and is now in his ninth season with the side. He played 384 times and scored 26 times.
Kroos has played a key role in Madrid's midfield for nearly a decade and his contract expires at the end of the season.
However, the Real Madrid head coach has claimed that the 32-year-old will not be leaving any time soon and is likely to sign a new contract and remain at the club.
Ahead of Real Madrid's Copa del Rey against Cacereno, Real Madrid manager Carlo Ancelotti seemed to have a clear understanding of Kroos' thinking.
"I think Kroos is pretty clear about it and he will be clear about it next month. As a fan, it's impossible to think he's going to stop. He has said he wants to end his career with Madrid and hopefully he can continue.
His Real Madrid trophy consists of 18 titles: 4 Champions Leagues, 4 Club World Cups, 4 European Super Cups, 3 LaLiga titles and 3 Spanish Super Cups. In 2014 he also won the World Cup with his national team.
Kroos also holds the record for the most Club World Cup titles, winning it five times (1 for Bayern Munich and 4 for Real Madrid) and surpassing former record holder Cristiano Ronaldo, who has four titles to his name.
Toni Kroos is arguably Real Madrid's best player this season. So far he leads La Liga for progressive passing, touching and shot-creating actions per 90 minutes. He also tops the charts for passes to the last third of the top five European leagues.
Born on January 4, 1990 in Greifswald, the midfielder has made more Real Madrid appearances than any other German player. He made 19 appearances so far this season, scoring one goal and providing four assists.
The German retired from international football after Euro 2020, sparking speculation that he could soon end his club career.
The post Real Madrid celebrates midfielder Toni Kroos at the age of 33 appeared first on Vanguard News.