.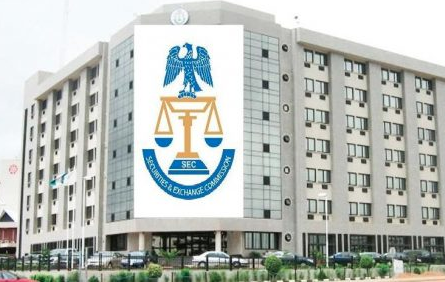 By Obas Esiedesa, Abuja
The Securities and Exchange Commission, SEC, has expressed concern over what it describes as the "continued proliferation of operators operating illegal investment programs" in the country.
However, the Director General of the SEC, Mr. Lamido Yuguda, in a statement yesterday in Abuja assured the public of a renewed attack on promoters of such schemes.
Yuguda disclosed that last year alone, the Commission closed down the offices of four such illegal operators who had defrauded innocent citizens of billions of naira and assured that the Commission would continue its enforcement actions to ensure that such illegal entities are not allowed to operate.
"The SEC is waging a serious war on Ponzi schemes, we have warned people. We have said that investors should only deal with registered operators that have the Commission's registration, we have their list on the SEC website and we have always said if you go to an operator or when an operator approaches you you should confirm that he is a licensed operator with the SEC.
"We have our numbers on how to reach our offices in the zones and we've done a lot of awareness raising in terms of seminars, webinars, all in an effort to discourage people from going to Ponzi schemes. Unfortunately many people continue to patronize these Ponzi schemes, we have had cases reported to us, and our Enforcement Department and the Police Unit have done many of these things to resolve the cases reported to us.
"The Commission has also continued to use its compliance tool to ensure that only suitable and proper capital market operators operate in the market. This has resulted in an improved level of compliance with prudential filing, rising to 96 percent in 2022 compared to 81 percent in 2021."
The post Concerns over proliferation of illegal investment schemes SEC appeared first on Vanguard News.