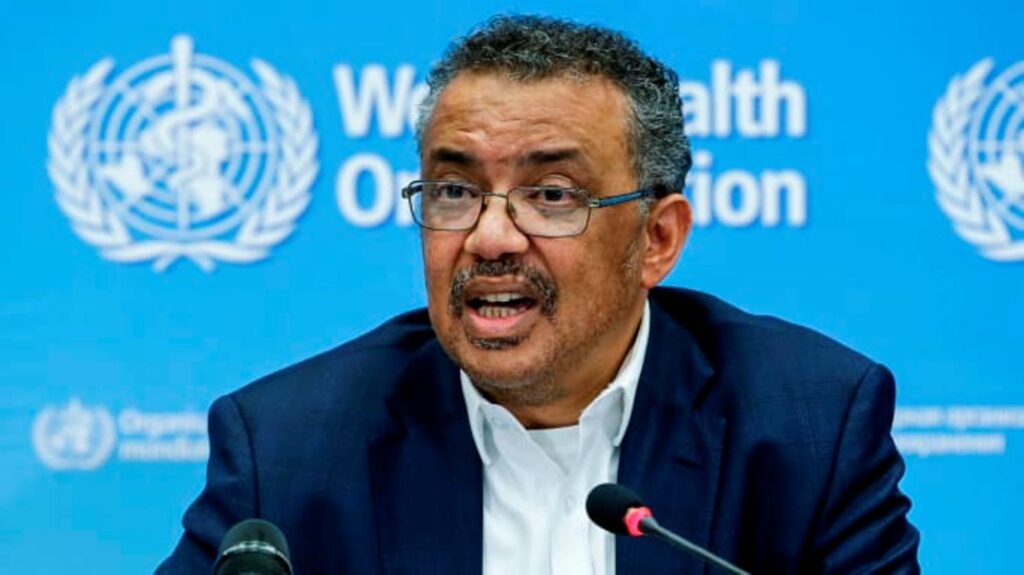 The World Health Organization (WHO) says data remains essential for the organization to conduct regular, rapid and robust risk assessments of the current COVID-19 situation.
Dr. WHO Director-General Tedros Ghebreyesus said this during an online media briefing on COVID-19.
Ghebreyesus called on China to share the data on COVID-19 and also conduct studies to prevent future pandemics.
"With circulation in China so high and comprehensive data lacking, it is understandable that some countries are taking steps they believe will protect their own citizens.
"This data is useful to WHO and the world and we encourage all countries to share it.
"We continue to ask China for faster, more regular and more reliable data on hospitalizations and deaths, as well as more comprehensive, real-time viral sequencing," he said.
The WHO boss said the organization was concerned about the risk to life in China and reiterated the importance of vaccination, including booster doses, to protect against hospitalisation, serious illness and death.
He says this is especially important for the elderly, those with underlying medical conditions and others who are at higher risk for serious consequences.
Ghebreyesus said the dawn of a new year in many countries provided a collective moment for both reflection and ambition for the year ahead.
"Now in the fourth year of the pandemic, the world is much better off than it was a few years ago, thanks to the management of clinical care, vaccines and treatments.
"For most of last year, COVID-19 was on the wane.
"Vaccination increased around the world and there was continued progress in many low- and middle-income countries that had lagged far behind in 2021.
"This is due to vaccine nationalism and production capacity limited to only a handful of countries," said Ghebreyesus.said.
He said new life-saving antivirals have been identified by 2022, further reducing the death rate, although the rollout initially followed a similar pattern to that in rich countries.
According to him, the WHO is working to improve access and announced on Christmas Day that the antivirals Nirmatrelvir and Ritonavir had been prequalified for production by an Indian manufacturer.
He said it was the first generic version of an antiviral to be approved by WHO and should lead to more production and access; especially in low- and middle-income countries.
The WHO chief said that despite clear progress, the threat of COVID-19 remains.
"There are still major inequalities in access to testing, treatment and vaccinations and, ultimately, COVID-19 remains a dangerous virus for our health, economies and societies at large.
"About ten thousand people die from COVID-19 every week, we know that; the actual toll is likely much higher.
"We are deeply concerned about the current epidemiological picture of COVID-19, with both intense transmission in different parts of the world and a recombinant subvariant spreading rapidly," said Ghebreyesus.said.
He said there have been increasing reports of hospitalization and pressure on the health system in recent weeks, particularly in temperate regions of the Northern Hemisphere where respiratory illnesses, including the flu, are also circulating.
He said the WHO held a high-level meeting with counterparts in China in late December to discuss the rise in cases and hospitalizations.
He said they also met with WHO's technical advisory group on the evolution of the SARS-CoV-2 virus and COVID-19 clinical management network groups, both with Chinese experts. (NAN)
The post Data Remains Essential Document for Risk Assessments of COVID-19 — WHO appeared first on Vanguard News.