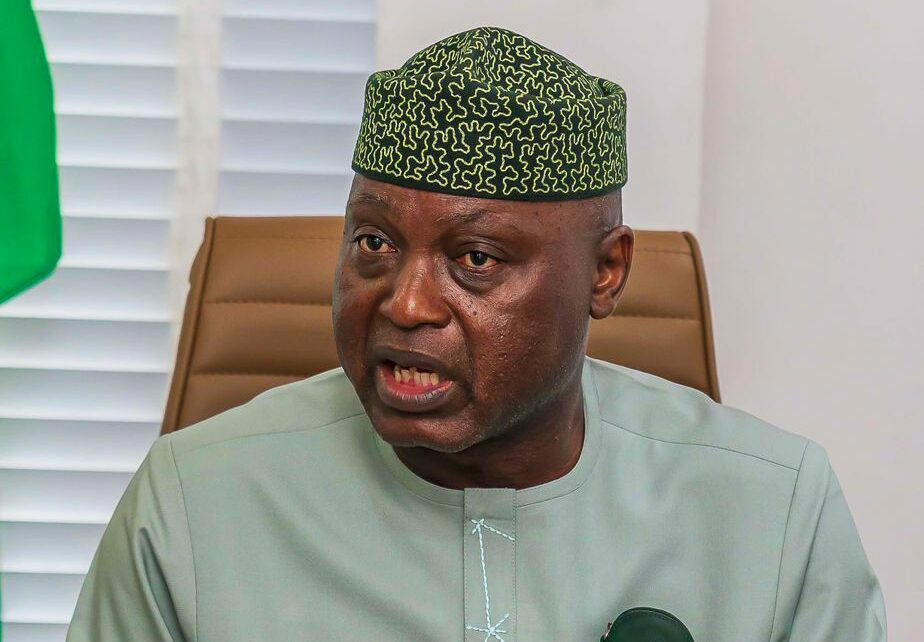 Residents of Otun-Ekiti, in Moba Local Government Area (LGA), on Friday appealed to Ekiti Governor Mr. Biodun Oyebanji to end kidnappings in the town and neighboring communities.
A cross-section of community residents, speaking to the News Agency of Nigeria (NAN) in Otun-Ekiti, said many of them have lost valuables and persons in 2022 due to insecurity.
They regretted that despite the efforts of the Nigerian police to apprehend the perpetrators, many of them were unable to visit their farms on their own or travel at night as usual.
One of the residents, Mr. Bode Omole, a farmer, appealed to the state governor Oyebanji to find a lasting solution to the insecurity such as kidnapping, ritual killing and other crimes in the area.
Omole explained that some of his colleagues have left their farms for fear of being kidnapped.
"I would like to appeal to Oyebanji to end insecurity such as kidnappings, stealing and murders in our community in the new year.
"2022 has been a very challenging year for us in Otun-Ekiti, me and my friends can no longer visit our farms or travel in the evening or early morning.
"Only when all the perpetrators of this crime are arrested can peace be restored and farmers can return to their farms with peace of mind," he said.
Another resident, Ms. Bidemi Owolabi, a tailor, said many of the city's indigenous people are no longer afraid of kidnappers as they are beginning to strengthen themselves mentally.
Owolabi explained that non-Indigenous residents alone are afraid to travel or visit their farms at odd times.
"The insecurity in our community needs urgent government intervention to arrest all perpetrators of kidnappings.
"Many of us, especially the farmers and non-indigenous people, hardly visit the farms to avoid kidnapping.
"I would like to urge our governor to prioritize the safety of life of both indigenous people and residents of communities under Moba local government by 2023.
She called on Oyebanji to also provide the security services with the necessary logistics to work more efficiently.
Mr. Omotayo Omoleye, an automotive engineer, said the insecurity of the community prevented many private investors from establishing businesses, banks and supermarkets in the area.
He noted that many residents of the community moved to other secure areas last year, but the indigenous population was left behind.
Omoleye urged the state government to improve the security network and curb the incessant kidnapping of innocent indigenous residents in Ekiti.
A resident of the community, Mr. Bayode Ogunmoroti, a teacher, described the activities of kidnappers in the city in 2022 as terrible, life-threatening and sad events.
Ogunmoroti urged the state government to enlist more help from the federal government and recruit more security agents such as the Amotekun Corps to end kidnapping activities in the state.
He explained that many of the city's wealthy sons and daughters, who were planning to establish one or two modern supermarkets, hostels and amusement parks, have canceled the plans due to the insecurity of the community. (NAN)
The post Insecurity: Residents urge Oyebanji to end kidnapping in Ekiti appeared first on Vanguard News.