.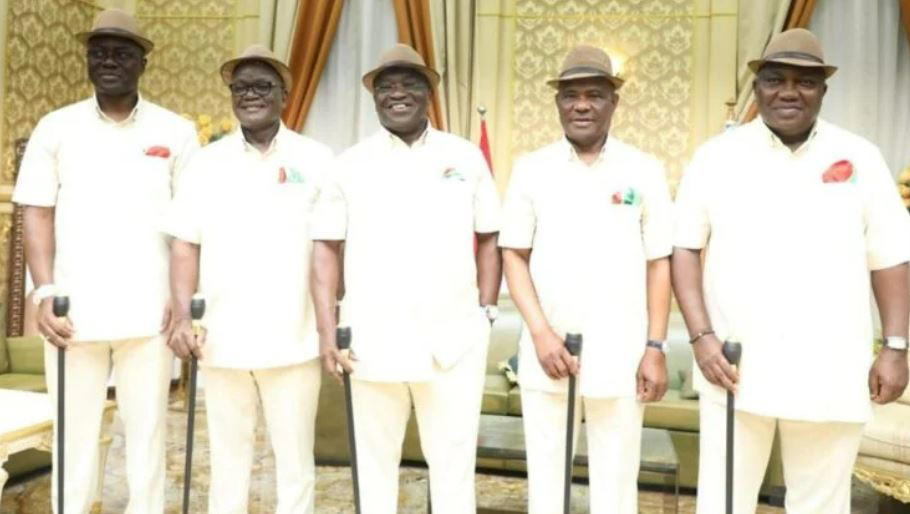 •It's time for Omititun 2.0—Makinde
•Wike must seek medical attention – Atiku's assistant
By John Alechenu & Adeola Badru, IBADAN
AGAINST the expectation that the G-5 governors will announce their preferred presidential candidate in Ibadan, River State Governor Nyesom Wike announced yesterday that members of the People's Democratic Party, PDP, in Oyo State will be told who to vote for in the near future. the presidential elections.
Wike, speaking at Governor Seyi Makinde's official campaign banner held in ancient Mapo, Ibadan, urged the people of the state to cast their vote for all participants vying for various seats in the general election on the party platform.
He described Governor Makinde as fearless and has done well to earn a second term.
His words: "Governor 'Seyi Makinde has done a good job, the only way for him is to go back and finish the good work he started.
"Vote for Governor Seyi Makinde, vote for all the candidates on the party's platform, but the others, Seyi Makinde will tell you.
"We believe in justice, fairness, honesty and fairness, hence our reason for urging you to support the righteous governor God has given you in the state of Oyo. Makinde has done well since 2019 and the only way we appreciate him is to return him to the government so that he can complete the good work he started."
G5 govs keep mum on Atiku
Similarly, in their separate remarks, other members of the G5 praised PDP members for supporting Governor Makinde, describing him as a vibrant leader, who has what it takes to take the state to enviable heights.
In his remarks, Abia State Governor Okezie Ikpeazu described Makinde as the youth leader of the G5.
He said what the people of the state will see in the next four years will be greater than what the governor has done in his first four years.
It's time for Omititun 2.0—Makinde
In his speech, Governor Makinde called on the population to vote for him for the second time so that he can complete the good projects he started in 2019.
His words: "Under Omititun 1.0, we promised Emmanuel Alayande University and we delivered, we secured full ownership of Ladoke Akintola University of Technology, LAUTECH, Ogbomoso, we performed road rehabilitation and reconstruction across the state, we delivered, but we are not stopping.
"Under Omititun 1.0, we have improved the level of education, health and safety through the introduction of Amotekun, as well as agricultural development and many others. Employees' salaries and arrears are paid as and when they are due, like many others.
"Now it's time for Omititun 2.0 to upgrade. I therefore seek your support for my re-election so that I can complete the good projects I started in 2019."
Wike should seek medical help—Atiku-Okowa campaign
Meanwhile, an aide to the PDP's presidential candidate, Phrank Shaibu, yesterday urged Governor Wike to seek medical attention if he wants to continue to hobnob with the APC against the wishes of his people of Rivers State.
Phrank Shaibu, Atiku Abubakar's special assistant for public communications, said in a statement: "The so-called strongman of Rivers politics seems emaciated by the day as he continues to work for the success of a sick and 'cancerous'" party. .
"It is not only unpatriotic but tendentiously bad of Wike to make a deal to promote a candidate whose mental and physical abilities are suspect.
"His inability to sell Tinubu, a man who has yet to explain his role in the celebrated heroin trafficking case that led to the curious $460,000 forfeiture to the U.S. government in Rivers State, still gives him sleepless nights, but there is more pain for him. it." Wike the next few days.
"The loud and repeated chants of 'Atiku' at the PDP meeting hosted by Governor Seyi Makinde in Ibadan, attended by all G5 governors, should serve as a wake-up call to the rebel governors. The people are clearly not with them.
"It is time for Governor Makinde to wake up and smell the coffee. Nothing stands in the way of a moving train."
The post Presidency: Makinde will tell you which candidate to vote for, Wike tells Oyo PDP appeared first on Vanguard News.