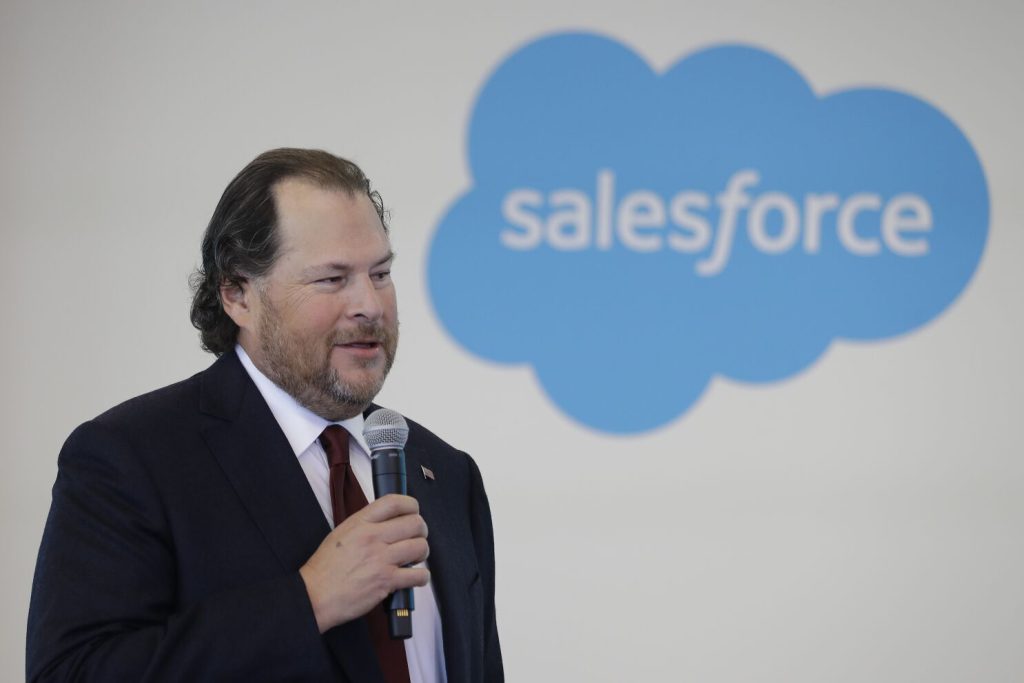 By Biodun Busari
American cloud-based software company Salesforce Inc. has announced that it will lay off 10% of its employees this year, according to Bloomberg.
The tech company's chief executive officer (CEO), Marc Benioff, told employees on Wednesday, adding that the company had hired "too many people."
The announcement made Salesforce the latest tech company to begin cutting jobs in the developed world as economic experts predict a 2023 recession.
Read also:
Meta lays off more than 11,000 employees
Amazon plans to lay off 10,000 employees
Putin tells Ukraine he is ready for peace talks, sets conditions
In November 2022, Meta, the parent company of Facebook, WhatsApp and Instagram, relieved more than 11,000 employees of their jobs.
In a similar vein, Amazon said it would cut 10,000 jobs, while Twitter revealed it planned to cut about 3,700 jobs as well.
The announcement of the employee layoffs came from the organization's billionaire CEOs — Mark Zuckerberg, Jeff Bezos, and Elon Musk at different times, respectively.
Salesforce's CEO addressed the company's employees in a letter yesterday, saying the business environment has been challenging and unable to support the entire workforce.
"The environment remains challenging and our customers are taking a more measured approach to their purchasing decisions. With this in mind, we have made the very difficult decision to reduce our workforce by approximately 10 percent, primarily over the next few weeks.
"I have thought a lot about how we got to this moment. As our revenues accelerated through the pandemic, we hired too many people, leading to this economic downturn that we are now facing, and I take responsibility for that," Benioff said.
Benioff, who has a net worth of $6 billion, told employees to offer staff facing layoffs "the compassion and love they and their families deserve and need now more than ever."
Statistics say that Salesforce employs a total of 73,500 employees, which translates to about 7,350 people who would lose their jobs.
In the UK, it has more than 2,500 employees, equating to 250 jobs that would be affected.
The post Salesforce lays off staff like Meta, Amazon and Twitter appeared first on Vanguard News.