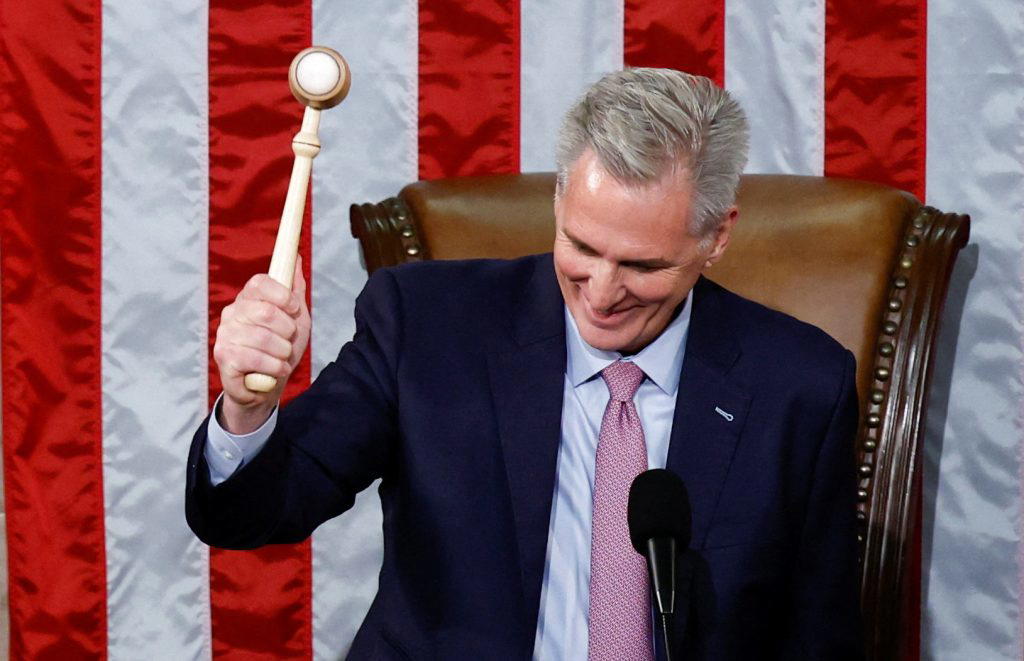 By Biodun Busari
Republican Congressman Kevin McCarthy has emerged as the elected Speaker of the United States House of Representatives.
McCarthy emerged in the early hours of Saturday after 15 rounds of voting in which he defeated opposition from right-wing rebels who disrupted his bid to lead the chamber for several days.
The veteran California politician finally secured the House gavel today after collecting 216 of 428 votes cast late Friday, Reuters reported.
Read also:
US House adjourns without speaker if Republican McCarthy loses
'Why politicians are after INEC chairman'
£100,000 Range Rover stolen in UK intercepted en route to Africa
Hakeem Jeffries, who succeeded Nancy Pelosi as Democratic leader, received 212 votes.
"My dad used to say to me, now it's how you start, it's how you end," McCarthy said in his maiden speech.
"Our system is built on checks and balances. It's time for us to check and bring some balance to the president's policies," he added.
With McCarthy finally ascending to the speaker's seat, the House will finally begin to exorcise newly elected lawmakers and the 2023-24 session can begin.
It was the first time in a century that a speaker was not elected in the first round.
McCarthy's bid as speaker appeared on air Friday before the House of Representatives meeting. He was negotiating with right-wing dissenters after failing to win a majority for three days.
Republicans only narrowly took control of the House after a disappointing performance in the November midterm elections, with Democrats retaining control of the United States Senate.
The post Kevin McCarthy to emerge as Speaker of the US House of Representatives after 15 rounds of voting appeared first on Vanguard News.