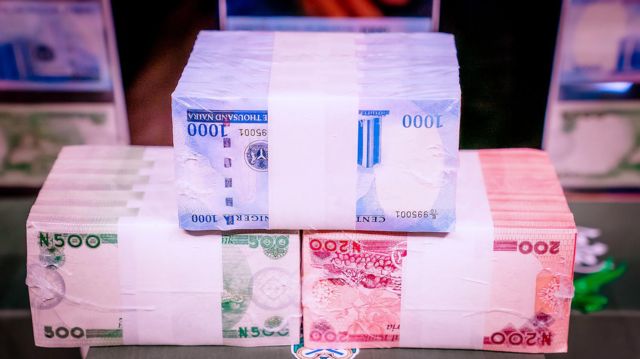 The Nigerian Security Printing and Minting (NSPM) Plc, also known as MINT, explained on Friday why the new Naira notes leave ink when rubbed on plain white surfaces while emphasizing that best international best practices were followed in their production .
The company, also known as The MINT, is responsible for the production of the naira, the currency of Nigeria.
In a statement on Friday signed by the general manager of NSPM, Ahmed Halilu said his attention has been drawn to several clips, skits, concerns and comments on various platforms regarding the quality of the redesigned banknotes.
Addressing some of the popular criticisms of the new naira notes, Halilu confirmed that they were of the same substrates as the existing ones and went through the same printing processes and finishing procedures.
"It is therefore essentially the same as the other notes in circulation," he explained.
"However, it is important to note that new banknotes are generally light when issued, then become heavier in circulation when they come into contact with dirt and moisture," Halilu added.
"In addition, the second stage of currency printing (intaglio printing) requires a heavy application of special ink with fairly large particles to give a tactile feel to the portraits and other embossed prints as a design.
Advertisement
"One of the properties of gravure inks is that they are not soluble in water and can be easily transferred (light spot) to plain white materials due to the size of the particles.
"This is generally a security feature of all notes that makes it easy to distinguish them from counterfeit or counterfeit notes."
Halilu further said that best international practices have been applied in the production of the new naira notes, adding that his agency will continue to ensure that it meets international standards.
"The naira is our legal tender and national symbol. We therefore urge Nigerians and other users of the naira notes not to subject our notes to experiments to prove a point," he said.
The post Why New Naira Notes Leave Ink When Rubbed On White Surfaces – MINT appeared first on Vanguard News.