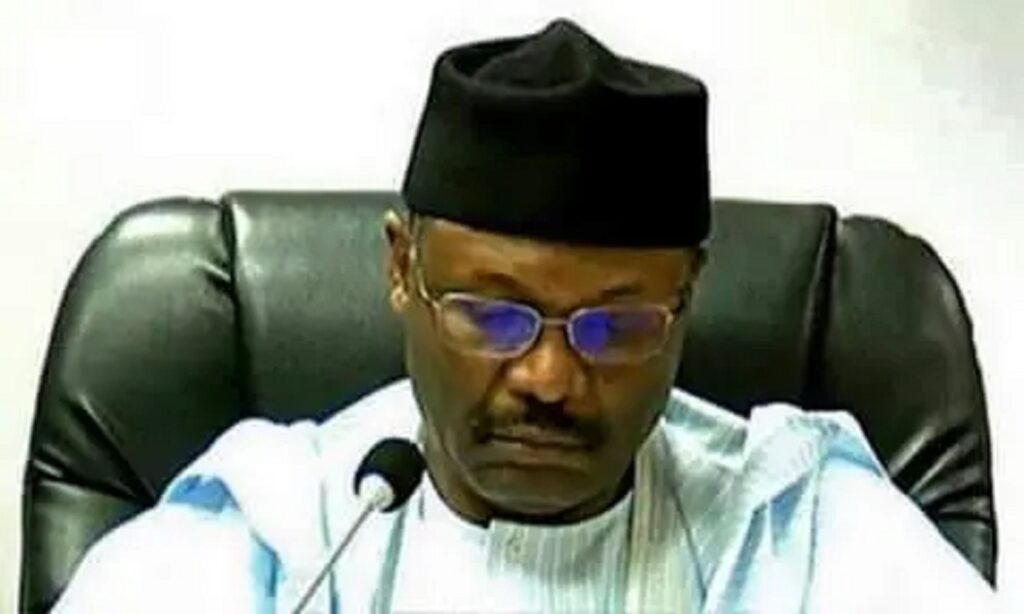 Hartz Ofoeze, a professor of political science at Abia State University, has said that corrupt politicians are doing everything they can to remove Professor Mahmood Yakubu as chairman of the Independent National Electoral Commission (INEC) to rig the 2023 general election.
Speaking to Vanguard recently, Prof. Ofoeze said the rogue political leaders are desperate to depose Yakubu as the helmsman of the electoral body so they can reject the Bimodal Voter Accreditation System (BVAS) and go back to the old ways of manipulation.
The varsity don made this claim as he responded to several lawsuits filed against Yakubu by politicians seeking to remove him barely seven weeks before the highly anticipated 2023 general election.
Read also:
Politicians after Yakubu, out to manipulate the 2023 election
It's time to reject money lending politicians, they have driven us to poverty – Peter Obi
£100,000 Range Rover stolen in UK intercepted en route to Africa
Ofoeze said: "As far as I am concerned, the prosecution of the INEC chairman has been deliberately engineered by those who fear that he is pushing for the use of modern technology to conduct the upcoming elections.
"In the past, when we claimed that people had won elections, most of them never won an election. They just went there, wrote numbers and declared themselves the winner. But now they are afraid that someone will want to conduct a credible poll, so they are after the man."
He continued that Yakubu's life is in danger as the backers will do anything to get him off their way to undermine elections.
"I even fear for his life, because they just want to win at all costs and don't mind cutting down the whole system.
"They believe that once they remove it, they will bring someone who can be remote-controlled and manipulated to give up using BVAS, just to have them go back to the old system that can be easily manipulated.
"All this bullying is from those who feel threatened by Yakubu's insistence to do the right thing this time."
Ofoeze also spoke about the INEC facilities being attacked in the Southeast, saying, "In terms of the attacks against INEC facilities, especially in the Southeast, the aim is to make one of the presidential candidates with a strong base in the zone of to rob his votes. .
"They were caught off guard and now they would prefer the election not to take place at all. In those days if there were no BVAS machines they would have been happier to hold the election but Nigerians are watching.
The post 'Why politicians are after INEC chairman' appeared first on Vanguard News.