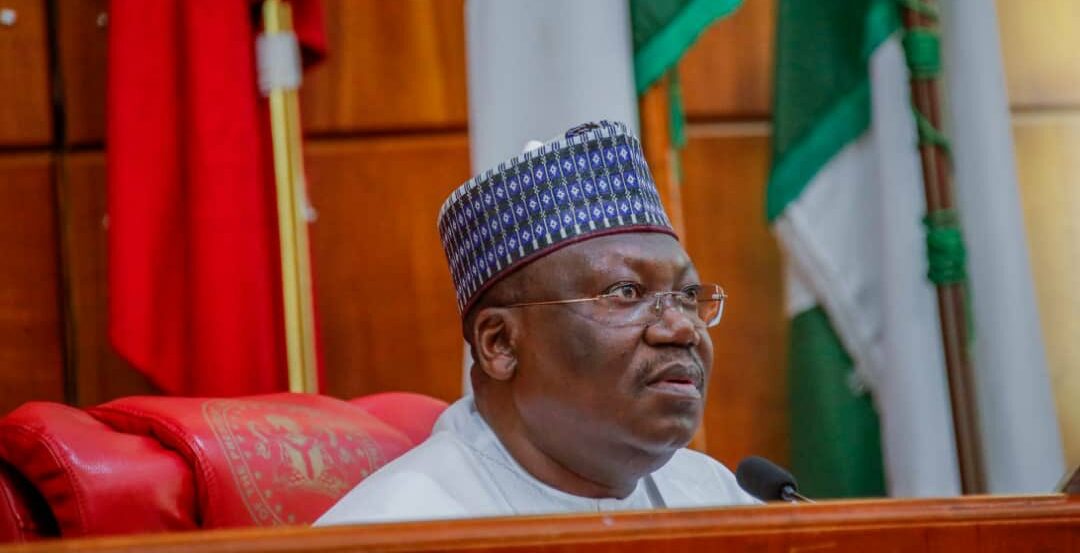 By Henry Umoru
Senate President Senator Ahmad Lawan has slammed the People's Democratic Party, PDP, claiming its mismanagement in 16 years has allowed the BoKo Haram insurgency to fester.
Lawan's accusation was at the presidential campaign rally of the ruling All Progressives Congress (APC) that took place in Damaturu Yobe state.
The meeting was attended by the party's leader, President Muhammadu Buhari, who arrived in the state on Monday on an official visit.
In a statement yesterday from his media adviser, Ola Awoniyi, the Senate President said: "PDP has mismanaged and misgoverned Nigeria for 16 years.
"When Boko Haram started in the northeast, Borno state, the then PDP leadership said it was not true. There was nothing like Boko Haram and Boko Haram flourished. Boko Haram flourished and Boko Haram gained ground and took root.
"Your Excellency, Boko Haram has caused maximum, devastating impact in our lives here. Your Excellency, Borno, Yobe and Adamawa in particular, we were in a state of emergency for 18 months.
"For 18 months, the federal government then stopped our legal allocations to our local governments. We have suffered, our people have suffered. There were no development projects going on at all until you came in 2015. That was the saving moment.
"We are indeed very thankful to Almighty God that the APC, that platform and the people of Nigeria needed a change. They needed a leadership that cares. They needed leadership that will not part and that leadership is your leadership.
"At that time, even the ecological fund or the stabilization account was party based. They will only give to PDP states. They will not give other states that were in opposition. You came, you changed all that.
Your Excellency, today we have 41 million registered Nigerians as APC members. All we need to do is mobilize our base.
Your Excellency, Yobe State is an APC base. At the risk of sounding controversial, I say there that there is no state in Nigeria that is more APC than Yobe State. We're going to supply every questionable seat to APC in Yobe State.
"Your Excellency, you have been in charge in this country. For seven and a half years you have done wonderfully well.
'They lied. And lied and lied. They want us to believe they did something. In fact, PDP should be ashamed of themselves. They destroyed this country. They should not be given a chance to roam this country seeking the support of Nigerians.
"You have ensured safety. As far as we're concerned the new uncertainty that we're seeing we've recognized that it's true and that's the beginning of the solution and we're all working hard to make sure that before you leave before Asiwaju takes the oath of office on 29 by May 2023, the security situation would have further improved."
The post Your 16 Years of Mismanagement Enabled Boko Haram to Eradicate Lawan Blasts PDP appeared first on Vanguard News.