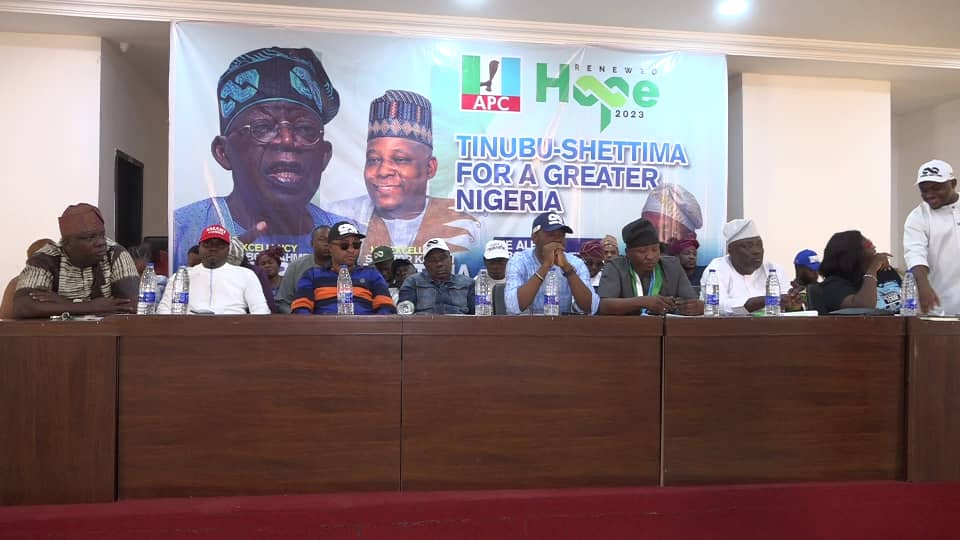 Shina Abubakar, Osogbo
Negative stories against All Progressives Congress, APCs presidential candidate, Asiwaju Bola Tinubu, will not affect his chances of becoming Nigeria's next president.
This was announced by the Chairman of the Youth and Student Mobilization Directorate of the Presidential Campaign Council of the APC in Osun State, David Asalu, (Asler) at a strategic meeting with youth in the state's 332 branches at the Tinubu-State Campaign Office. Shettima. , Osogbo.
He instructed APC youth across the state to continue recruiting more young people for the Tinubu-Shettima project with a view to gaining the majority of youth votes for the party in the upcoming elections in the state .
"Despite the marketability of Asiwaju Bola Ahmed Tinubu, we must also acknowledge the efforts of agents of diversion who spread negative stories about the person of Asiwaju Bola Tinubu and his running mate, Senator Kashim Shettima. These individuals are doing their best to reach the youth by telling their destructive stories about our candidate and his running mate. We are aware of these attempts to defame Asiwaju and Shettima. And we have to rebel against that.
"We must collectively counter the negative narratives that agents of evil foist against the persona of our candidate and his running mate.
"Mass recruitment of youths and students in the rank and file of Asiwaju Bola Ahmed Tinubu and making them mobilization agents themselves, to ensure that we take in the vast majority of eligible youth in our state through the wards, is an important task for us to reach before February 25," he added.
Directorate Secretary Demola Adeyeye also said the meeting was intended to review the Directorate's activities with relevant stakeholders with a view to improving relations with the youth population in the state ahead of the general elections in February and March.
"We have met with several youth groups and organizations about the need to buy into the Tinubu-Shettima project, and the response we have received has been very encouraging. We are now making sure that every polling place in Osun is adequately covered.
"We emphasize the need for serious preliminary work to convince older people that Tinubu's project is the best thing for Nigeria at this point in our history. This requires us all to become door-to-door seekers," he added.
The Post-Presidency: Negative Stories Won't Affect Tinubu's Chances – Youth Directorate first appeared on Vanguard News.